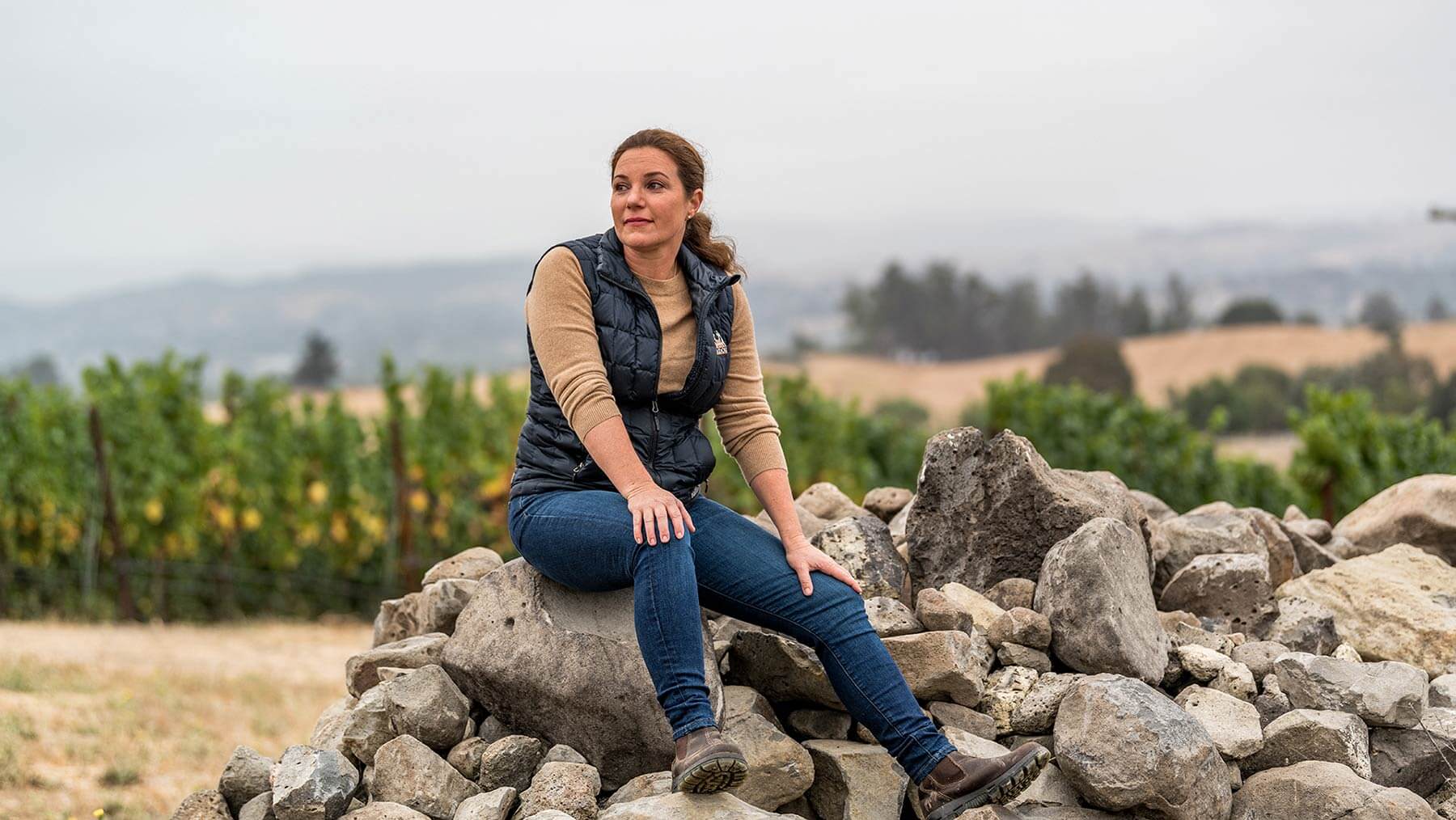 Megan Baccitich
Having studied under and worked with the great Paul Hobbs for more than a decade, Megan brings her unique perspective and precision winemaking to Ron Noble Wines.
Growing up in the heart of Sonoma County wine country, she spent most of her free hours outside, developing a love of nature. Her path to winemaking was a combination of her love of the outdoors, her aptitude with science in school, and her love of food and cooking (instilled in her by her parents). Megan views winemaking like cooking, which she sees as very tactile and holistic.
As the founding winemaker at Ron Noble wines, she sees the immense potential of the estate and is guiding winemaking to reflect the site and maximize the possibilities for the wines.