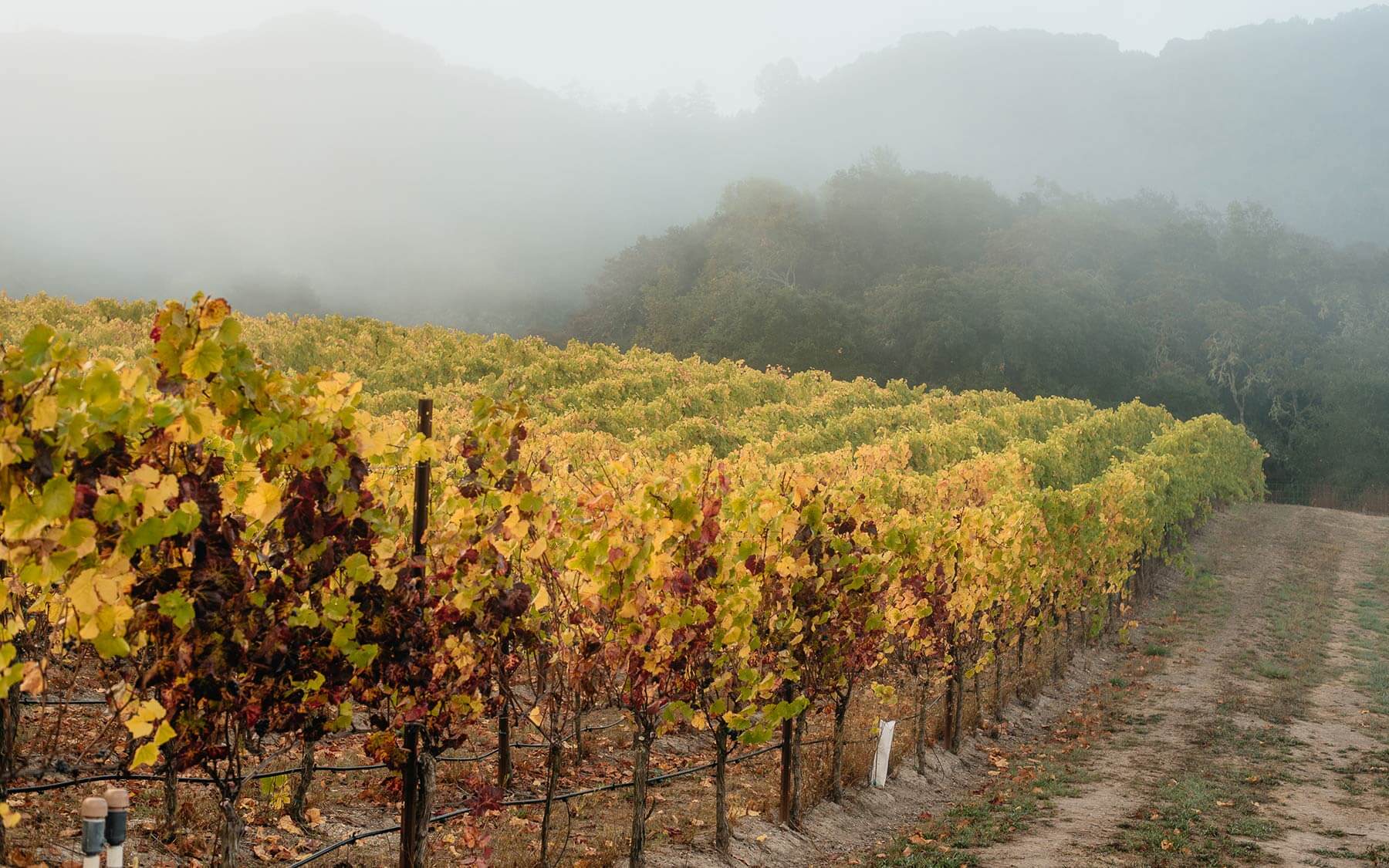 Something Special at Steiner Vineyard
Unlike our estate and reserve Pinot Noir, we source our Chardonnay from Steiner Vineyard on Sonoma Mountain
One of the first people to plant grapes in the Sonoma Mountain / Bennett Valley region after a 60-year absence, David Steiner was viewed as a pioneer when he established the vineyard in the early 1970s. David originally planted Cabernet Sauvignon and had success with the initial vintages. Over time, as the site proved too cool to consistently produce high-quality Cabernet, Rod Berglund of Joseph Swan convinced David to plant Pinot Noir instead. As a result, Steiner Vineyard became a go-to source of grapes for highly-acclaimed California Pinot Noirs beginning in the early 1990s.
After a series of different turns in ownership, Belden Barns acquired the site in 2005, and began the painstaking process of re-developing the vineyard to bring it back to its historic standards. Roughly ten of the original thirty acres under vine were still standing. Most of those vines were virused and impacted by phyloxera. In the end, they were able to save only one block – a 1.5 acre stand of Pinot Noir clone 667 planted in 1998. The remainder of the 18.5 acres developed to date were installed in high-density, state-of-the-art plantings. They grow Pinot Noir, Syrah, Grenache, Grüner Veltliner, Chardonnay, Sauvignon Blanc and Viognier.
The Sonoma Mountain perch above the Bennett Valley provides a very accommodating home for the cool-climate grapes, such as Chardonnay. Situated west of the Santa Rosa Plain, Bennett Valley is directly in the path of the pacific marine air migrating inland via the Petaluma Gap. This Marine influence results in cool winds on summer days, and a fog that can start in the early evening and linger late into the next day's morning – absolutely ideal circumstances for growing grapes that reach their fullest flavor potential. From a temperature accumulation and temperature diurnal change, this site is very similar to that of the Sonoma Coast.