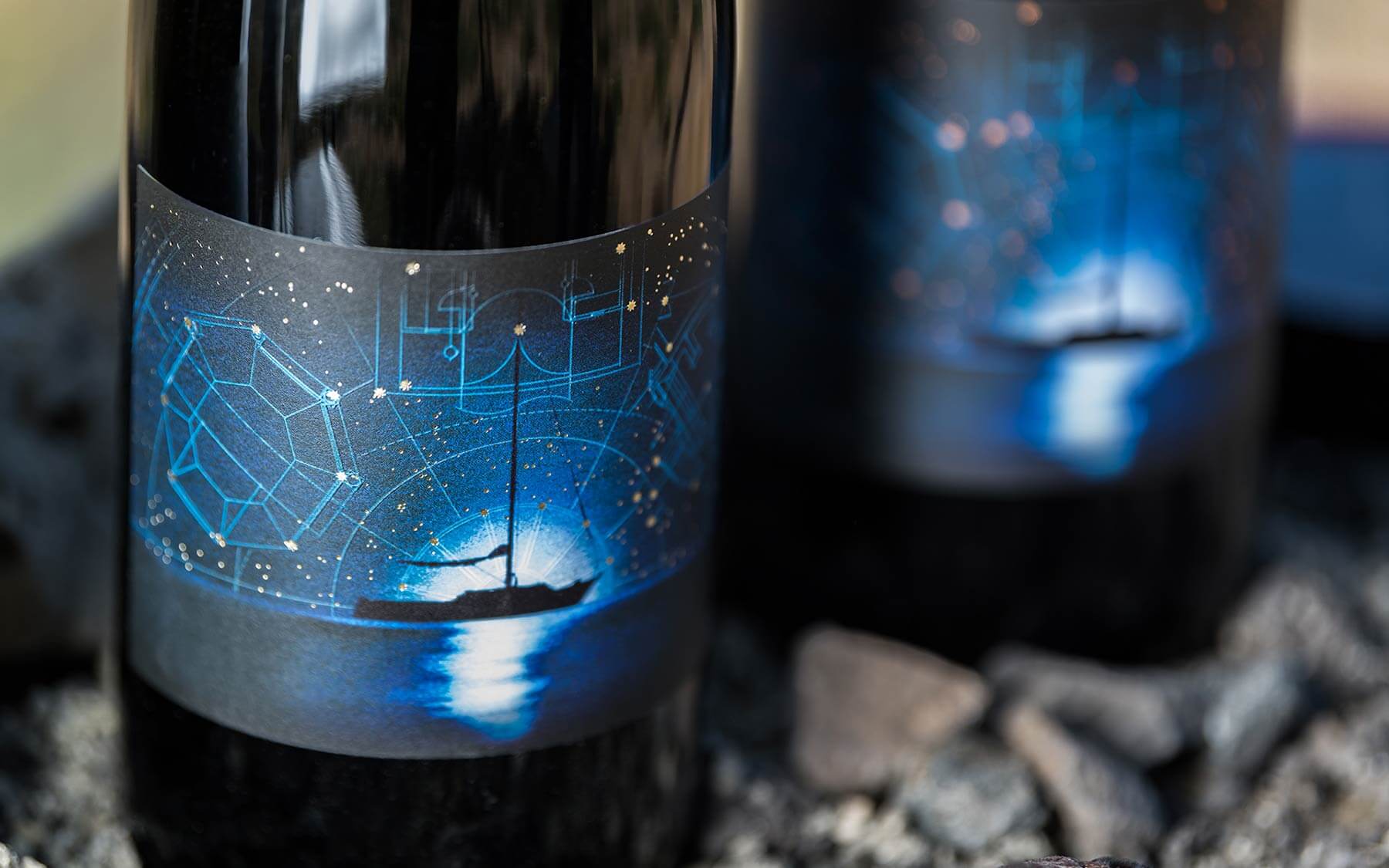 What's in a label?
To understand our label is to know what inspires us.
Wind and fog define our area, and it's a direct connection to the Sonoma coastline. The air moves from the sea inland, bringing with it the cooling breezes that make our estate an ideal location for growing Pinot Noir. The land itself anchors us to the place and the soil is perfect for growing this precious grape.
Ron Noble has spent most of his life on or by the sea. As a marine/coastal engineer, he's designed and overseen hundreds of coastal projects for the U.S. Navy, U.S. Army Corps of Engineers, and numerous municipal coastal works. His love of sailing has led him out into the vastness of the oceans where he has seen the sky filled with stars.
The Ron Noble Wines label draws inspiration from these elements. The sailboat is another of Ron's loves, besides wine. The stars in the sky celebrate our connection to the seas. The constellations are engineering schematics, which draw from Ron's life as an engineer.
Finally, all of these connections lead to our tagline: By wind, sea, and soil our wines are born.