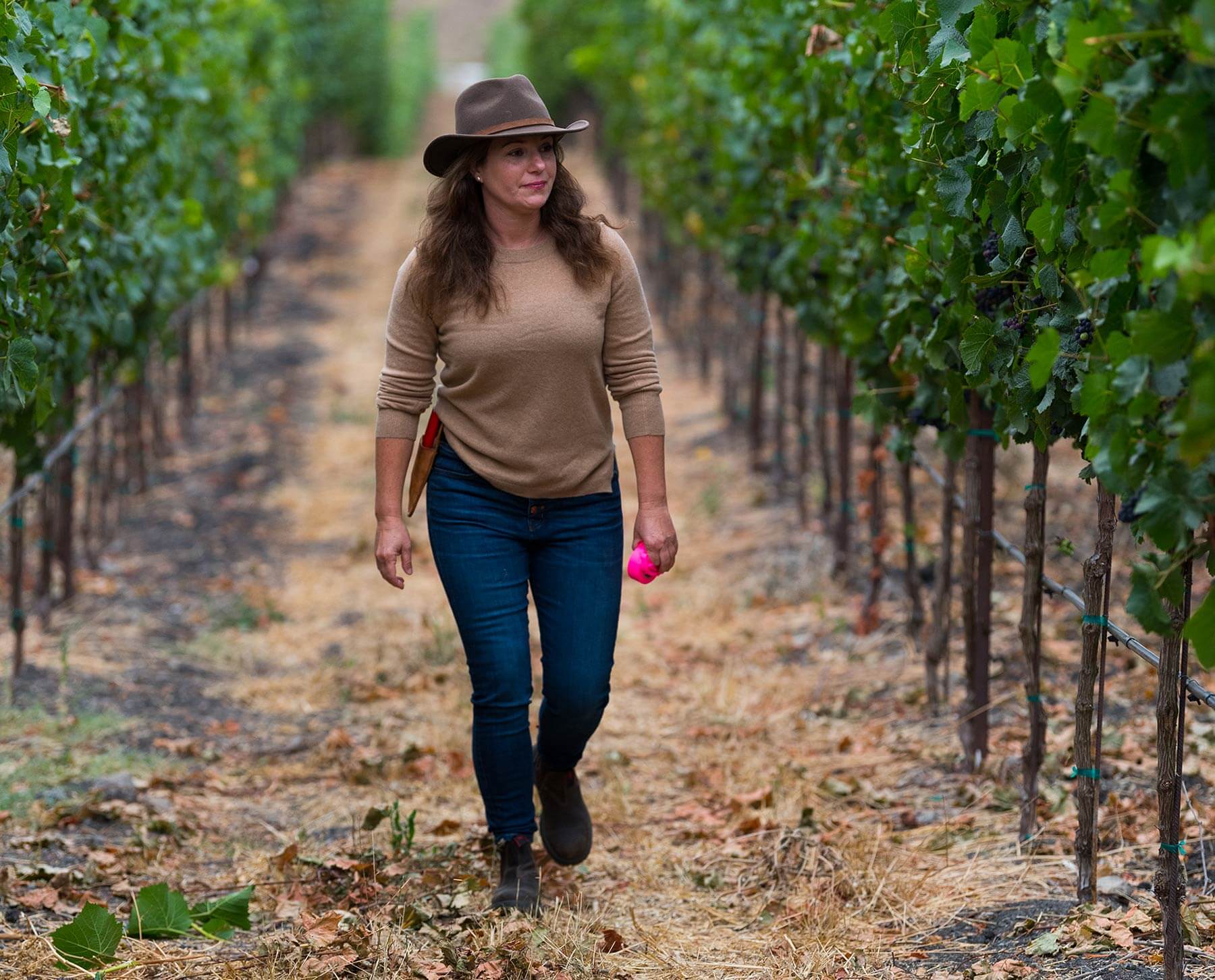 Finding a Winemaker
While Ron appreciates very good wine, and has many talents, he is not a winemaker. This is why Ron sought out an expert in the field, Megan Baccitich. As Winemaking and Vineyard Consultant for Westview Wines, Megan collaborates with clients to create unique, distinguished wines and strengthens vision as well as authenticity for the brand. Focused on luxury tier, site specific wines, Megan has strong technical expertise and a refined, vineyard-centric winemaking approach. She has worked diligently and continuously as a Winemaker since earning her degree in Enology from Fresno State in 2001. Megan's experience includes a 10-year tenure as Director of Winemaking for Paul Hobbs Winery, where she honed her winemaking techniques and earned multiple 100-point scores. She resigned from Paul Hobbs Winery in 2016 to launch Westview Wines and is currently consulting in Sonoma County and also the Napa and Willamette Valleys.
Megan was attracted to Ron Noble Wines for several reasons. First, she feels that Petaluma Gap is an underappreciated area and has great potential for quality production. Her dream is to push the winemakers in the area to establish the AVA as a premier growing region equal to Russian River or Santa Lucia Highlands. Second, the technical element of working with five different clones that are better suited to Petaluma Gap (more than Russian River) is an intriguing prospect. Third, the potential of the estate site itself is tremendous, and she relishes the idea of being able to mold it to her will, while honoring it's attributes.
Megan is an artist, and through her winemaking at Ron Noble she is able to showcase her creativity and vision.