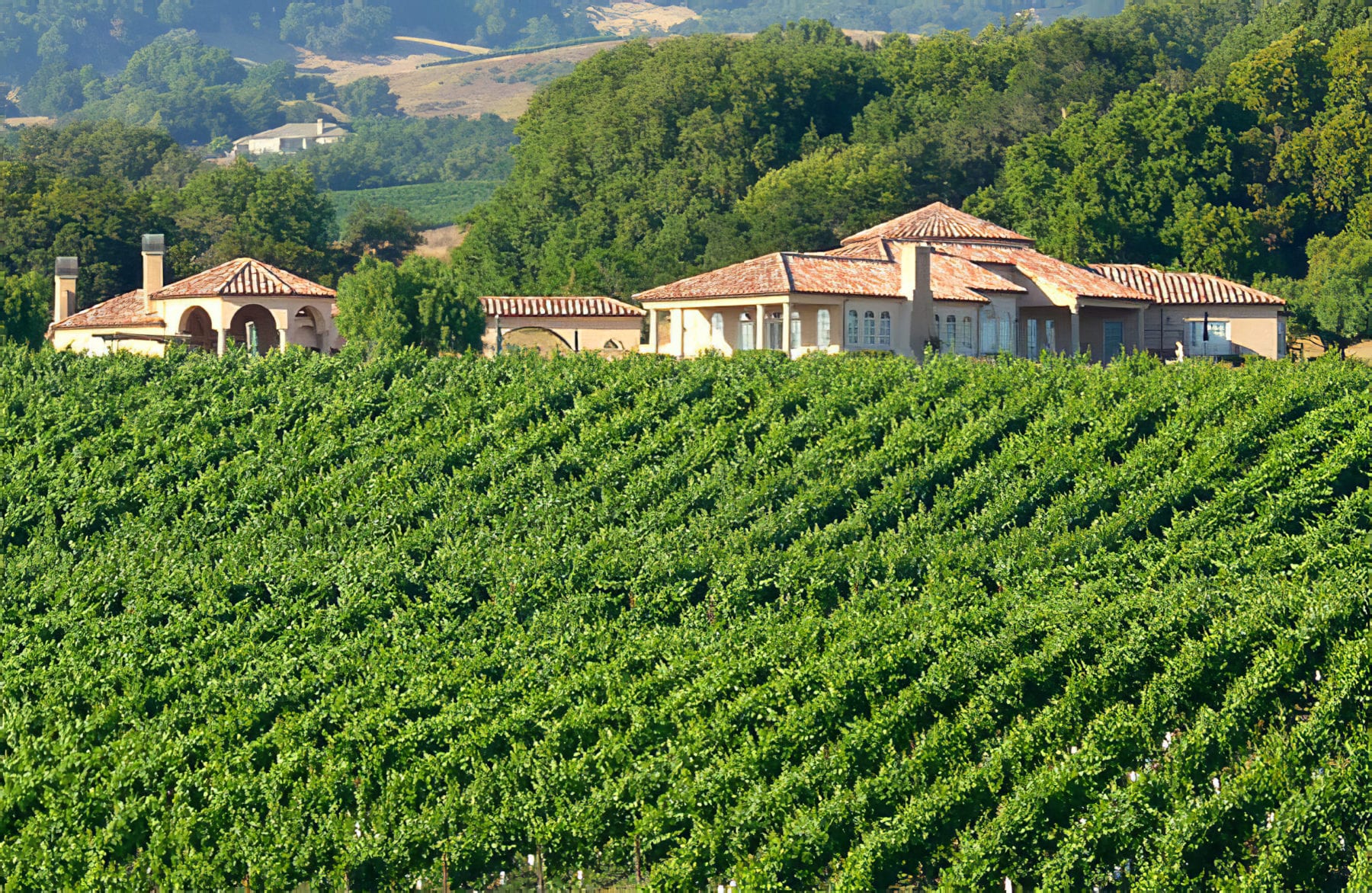 Discovering eden
After a short drive along an unassuming and unkept road you come across a black metal gate. Trees line either side of the road as if guiding you to your destination. As you round the corner you're momentarily blinded as the sun breaks through the trees. As if it was almost rehearsed, you slow down to wait for your eyes to adjust. Then you see it, snuggled up against the foothills of Sonoma Mountain is Ron Noble Wines. The lower portion of this estate houses Willowbrook Stables, a well-known equestrian horse training and boarding facility. As you watch the majestic show horses training in the covered arena you snap back to reality. That isn't what you're here for. Your gaze shifts further up and you spot something even more breathtaking. The immaculately cultivated rows of vines which make up the Noble Family Vineyards.
This hillside property was acquired in 1999 by Ron Noble with aspirations of one day owning his own vineyard. Ron's passion for wines started in his early 20's and only intensified as the years went on. His career as a world renown coastal engineer coupled with witnessing his late, close friend Orville Magoon develop the world class Guenoc Estate Vineyards and Winery invoked the drive to start a vineyard of his own. His incredible journeys took him around the world and he fashioned them into opportunities to visit premier wineries.
The vineyard that grows the majority of the grapes for Ron's wines spans across 24 acres of fertile land located within the Petaluma Gap American Viticultural Area (AVA). This land is naturally perfect for growing grapes, especially Pinot Noir, largely due to the fog created by the Pacific Ocean which on most nights and early mornings blankets the vineyard in a nurturing embrace. This dense fog extends the growing season by keeping the surrounding air cool which allows the grapes to reach their full potential and is the secret to growing some of the best Pinot Noir grapes in the world. These conditions are why Ron decided that Pinot Noir would be the perfect varietal to grow on his land.